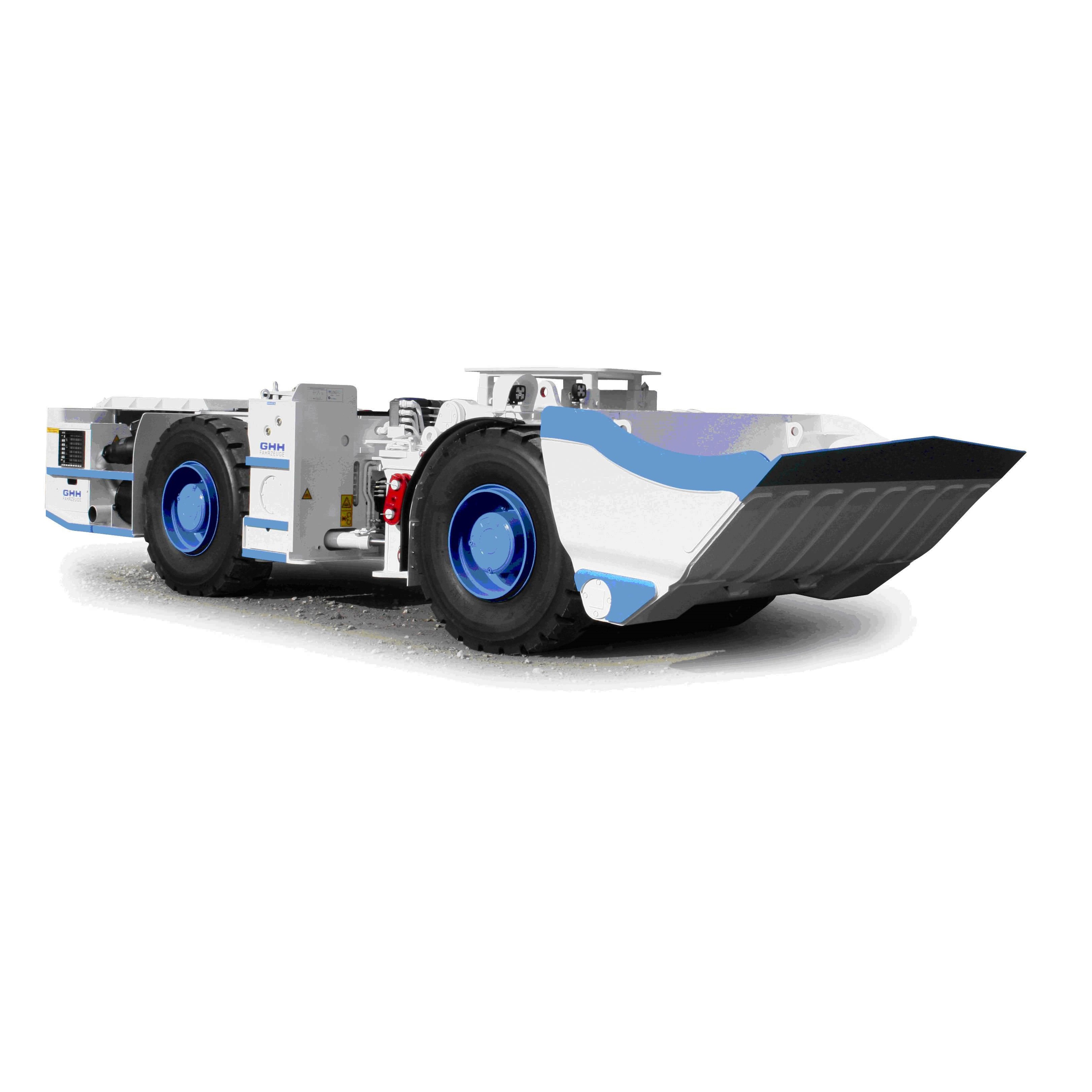 GHH Fahrzeuge
Load Haul Dump
DESCRIPTION
LHD's criteria are designed for confined spaces and low headrooms, which must be particularly compact in size. A sidewise positioned driver's cab enables the operator to drive safe in forward and reverse direction.
The LHDs of GHH Fahrzeuge transport payloads from 3 to 20 tonnes. They are used in underground mining, in tunnelling, and for special projects such as subway systems and caverns.
In addition to environmentally compatible air- or water cooled diesel engines fitted with catalytic converters, LHDs of GHH Fahrzeuge are available with electric motors too. Electrical driven LHDs present the advantage of zero exhaust emission and consequently ideal for projects where fresh air is at a premium.
FEATURES
Compact and powerful design for narrow veins.
T-link design ensures high break out force, less wear resulting in > 20% higher lifetime compared to competition.
Hard rock and tunnelling applications.
RECOMMEND MODELS
| | | | |
| --- | --- | --- | --- |
| | LF-5 | LH-6 | LF-10 |
| Engine: | 129 kw |  136 kw |  170 kw |
| Load Capacity: | 5 t |  6 t |  9.5 t |