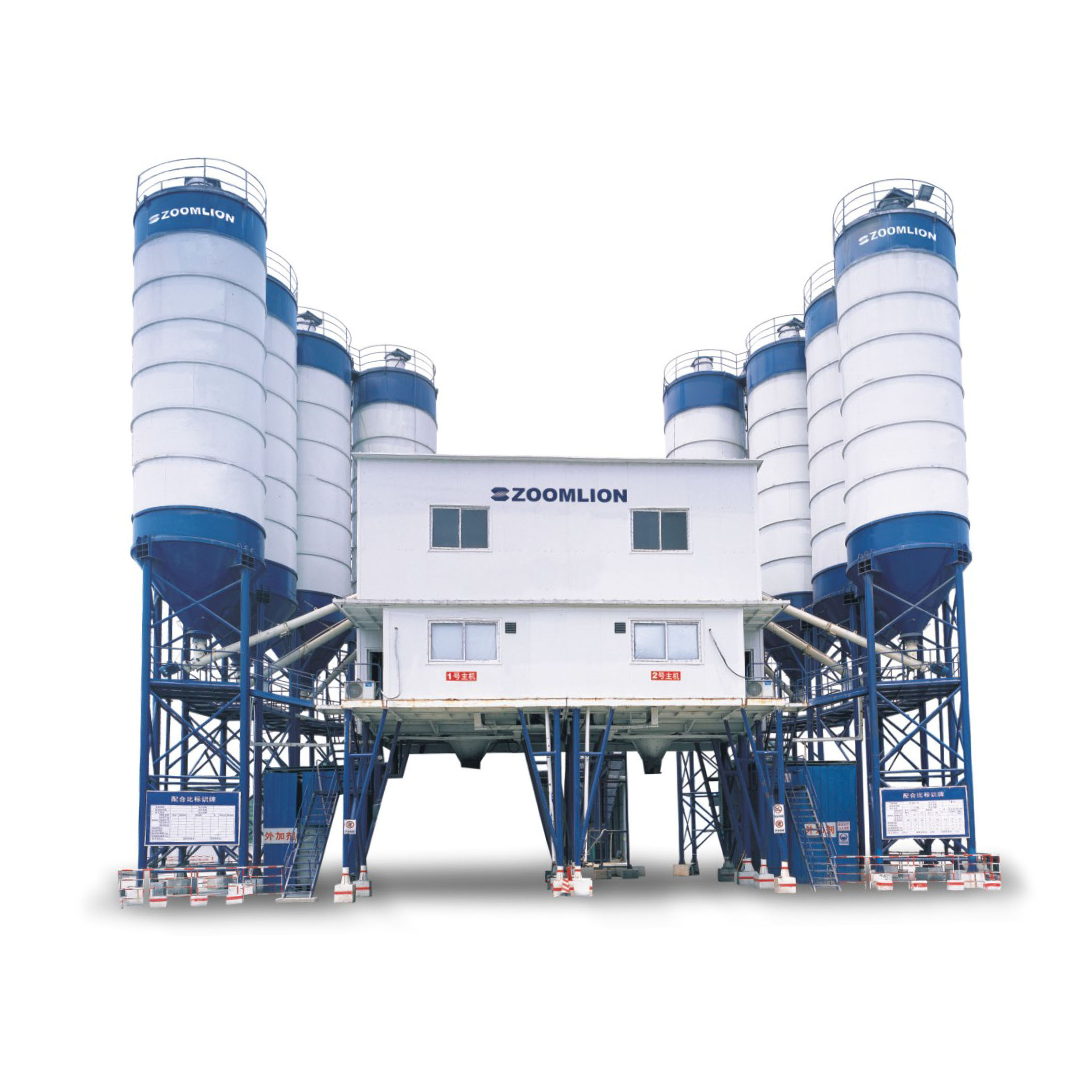 Zoomlion
Concrete Mixing
Batch Plant
DESCRIPTION
Zoomlion HZS-series concrete mixing batch plant, is a new generation of high performance concrete mixing equipment. It was founded by the study of domestic concrete's raw material properties and mixing batch plant production, with the integration of CIFA's technology.
Currently, Zoomlion mixing batch plant has formed four major series: Environmental Friendly Batching Plant, Commercial Concrete Batching Plant, Engineering Batching Plant, High Speed Railway Batch Plant.
The structure of the Zoomlion HZS-series concrete batch plant is both scientific and rational. The batch plant is enhanced by the use of strong high-quality materials, for stable, efficient performance, and environmental protection.
FEATURES
Zoomlion – CIFA main mixer
Lining board device – more wear resistant, lift time increased by 20%
Mixer Case: Larger space, more energy efficient.
Large open design, making discharge fast
Hydaulic drive, easy to achieve half-open, open
Equipped with emergency manual pump, able to manual discharge under power failure
Both side of mixer cover are equipped with large opening access dorr, easy to access
Each access door has reliable limit switch. When the access door is opened, power supply will be cut off to ensure safety.