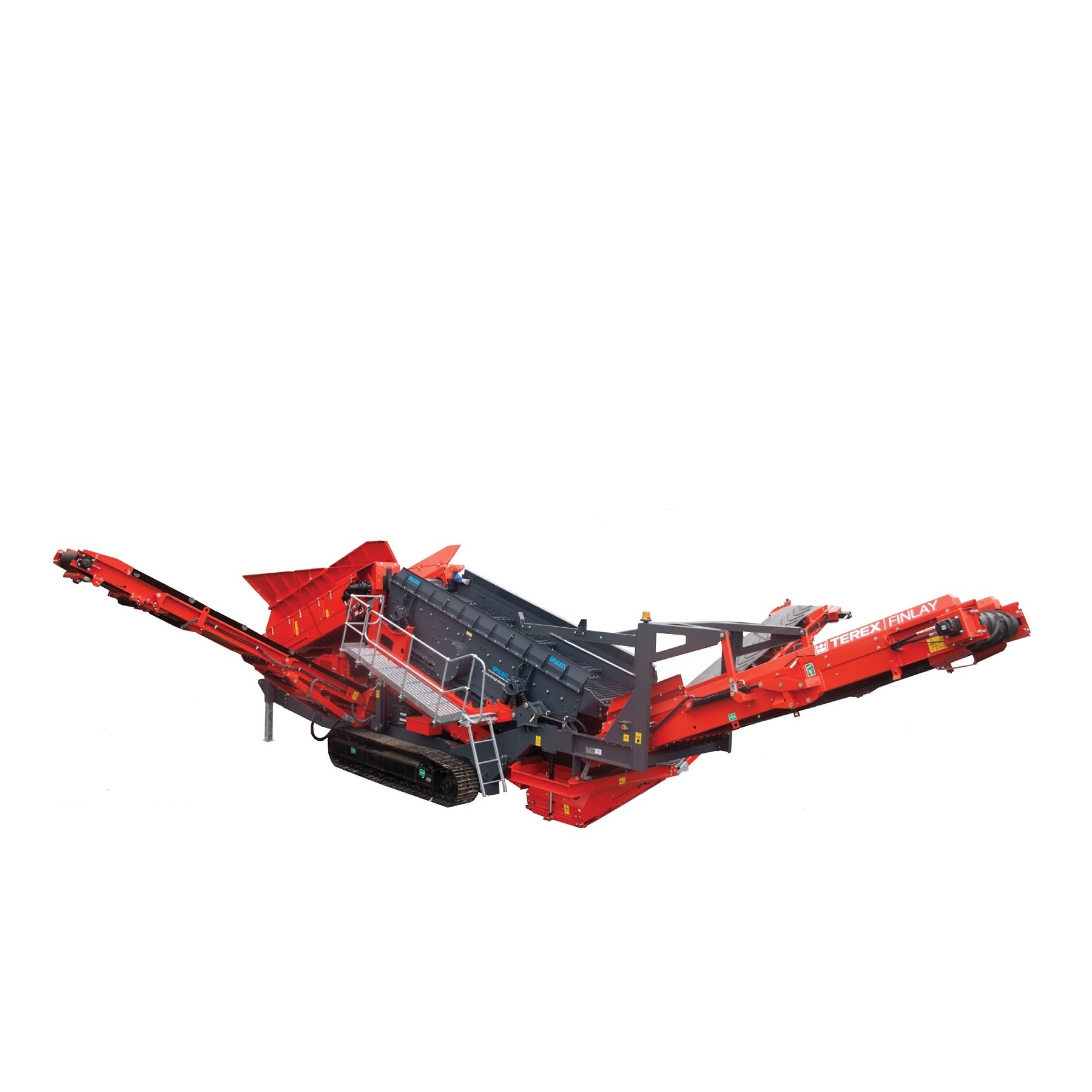 Terex
Mobile Crusher
Mobile Screen
DESCRIPTION
Terex – Mobile Crusher
The Terex® Finlay single toggle jaw crusher, can boast a throughput huge capacity on different application and material. The machine is available with direct drive to offer improved fuel efficiency and greater power utilization or hydrostatic drive which offers reversible operation for clearing blockages and demolition applications. The machine features a vibrating pan feeder linked to an aggressive independently driven prescreen which provides optimum separation of dirt, fines and difficult materials.
Terex – Mobile Screen
The Terex® Finlay range of tracked heavy duty screens are versatile and efficient machines that can be operated in a wide range of primary and secondary screening applications. This range of machines offer operators great flexibility with the capability to select from a range of heavy duty mesh sizes.