Project List
We are honored to delivery new machines to you
It is our great honor to have your trust. We treasure every opportunity to cooperate with you to for the continuous blossom of the Hong Kong infrastructure.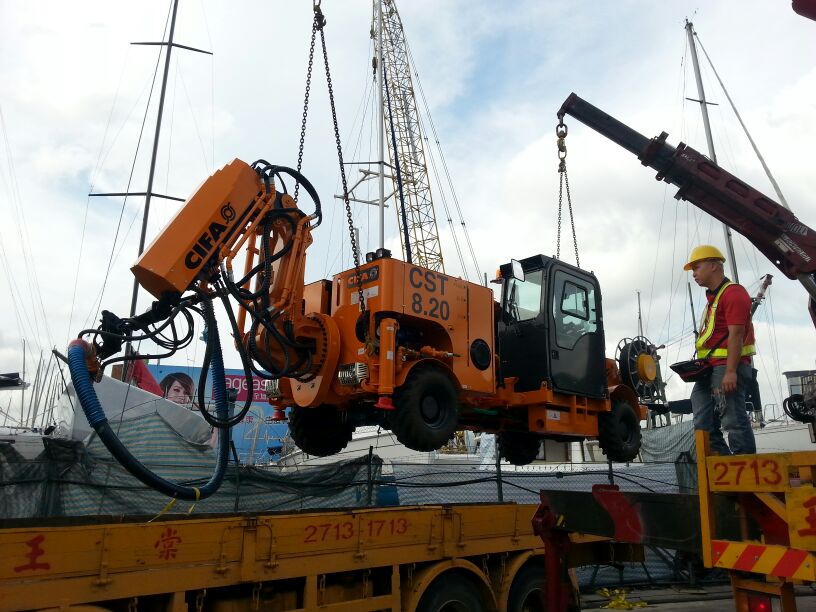 27 / 06 / 2014
CIFA Shotcreting again arrive HK
Being a small brother of CIFA's CSS-3 shotcreting machine, this CST8.20 is also flexible and its arrival help user to shotcrete, even in a narrow tunnel.